Are you scared of your basement's darkness? Due to the basement's lack of natural light and dim lighting, many homeowners avoid using it. Since they can be left unfinished and are frequently used for storage, basements can be gloomy and uninviting places. However, by making a few minor adjustments, you can turn your dark basement into a cheery, comfortable place where you'll enjoy spending time.
This article will give you 11 suggestions for illuminating your dark basement. These suggestions will assist you in creating a bright and useful space, from making use of natural light to painting the ceiling. These suggestions will enable you to make the most of your space, whether you intend to use your basement as a playroom for your children, a home office, or an entertaining area for visitors. So let's get going!
1. Start with a Clean Slate:
Starting with a blank slate is the first step to bringing light into your dim basement. This entails organizing the area, getting rid of any clutter, and thoroughly cleaning it. This will not only help you find any problem areas, but it will also give you a clean slate on which to work.
Start by clearing out any boxes, furniture, or other clutter from the area. Spend some time examining each item to determine whether you actually need it, whether it can be donated, or whether it should be discarded. More open space will result from doing this, which will also make it simpler to picture the room's potential.
After getting rid of the clutter, thoroughly clean the area. This includes wiping down all surfaces, cleaning any windows, and dusting, sweeping, and mopping the floors. This will not only make the area brighter, but it will also make it feel friendlier.
You'll be able to see the area in a new way and spot any areas that require improvement if you take the time to clean and declutter your basement. Additionally, since you'll have a better understanding of what needs to be done, it will be simpler to put the other suggestions on this list into practice. So, grab a trash bag and some cleaning supplies and start freshening up your basement today!
2. Choose Light Colors for Walls and Floors:
The right color choices for your basement's walls and floors can significantly alter how airy and welcoming the room feels. Light colors are a great option for illuminating a dim basement. They reflect light, giving the room a bigger, airier feel.
Light shades of white, beige, or pastel colors are good options when choosing paint for your walls. These hues will make the room appear brighter by reflecting light. Avoid using dark or striking colors because they may make the room appear smaller and more enclosed.
Likewise, choose light-colored materials for your flooring, such as light wood or light-colored carpet. The room will appear lighter and more open with light-colored flooring because it will reflect more light. If you prefer a darker color for your floors, you might want to consider bringing in a lighter-colored area rug to help the room feel more airy.
It's also important to keep in mind that glossy or shiny flooring and wall finishes can reflect more light and make a room appear brighter. So, think about giving your walls a glossy finish or selecting a glossy finish for your flooring materials.
By choosing light colors for your basement walls and floors, you can create a brighter and more inviting space. So, grab some paint swatches and start selecting the perfect shade for your basement walls today!
3. Add More Lighting: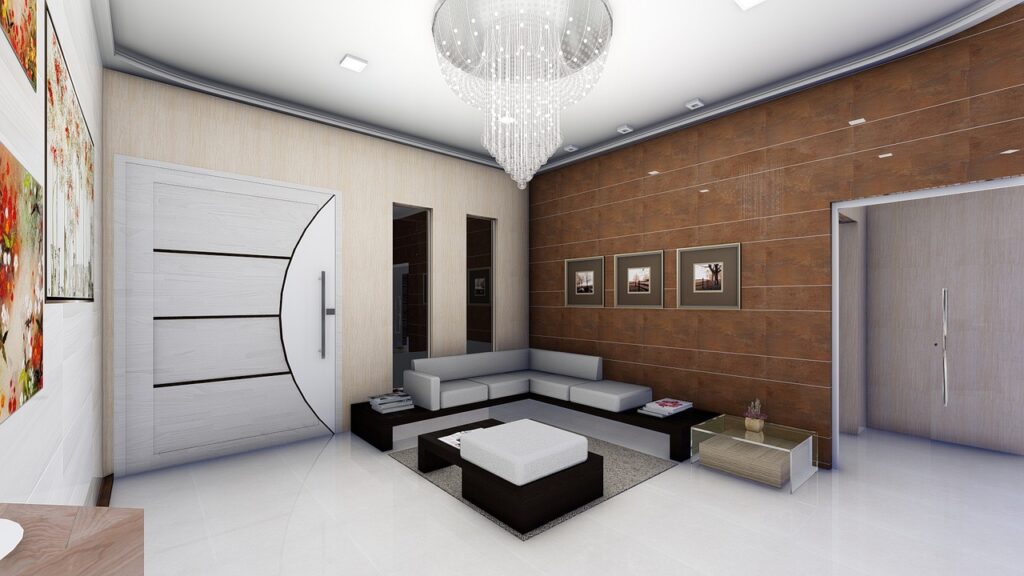 Increasing the amount of lighting is one of the best ways to brighten a dim basement. To make a room brighter and more inviting, you can select from a variety of lighting options.
A great way to increase the amount of light in your basement is to install track or recessed lighting. Installed into the ceiling, recessed lighting fixtures offer a discrete source of light that illuminates the entire area. Another choice that provides concentrated light where it is most needed is track lighting. To draw attention to artwork or other decorative elements in particular areas of your basement, install track lighting fixtures.
You can enliven the area by adding floor lamps, table lamps, and other decorative lighting fixtures in addition to recessed and track lighting. Table lamps can be placed on surfaces like coffee tables or bookshelves to add extra light and a decorative touch, while floor lamps can be strategically placed to provide extra light to the basement's darker areas.
If your basement has a window, think about putting in sheer blinds or curtains that let sunlight in while maintaining privacy. To create the appearance of natural light in the basement, you can also add lightboxes or fake windows.
By adding more lighting to your basement, you can create a brighter and more inviting space that is perfect for relaxing or entertaining guests.
4. Make Use of Mirrors:
Mirrors are a great way to reflect light and give the impression that your basement is larger. You can maximize both your basement's natural lighting and any installed artificial lighting by placing mirrors there strategically.
Mirrors can be incorporated into your basement easily by hanging them on the walls. Mirrors come in a variety of sizes and shapes to suit your preferences and go with any decor. To maximize their impact, place the mirrors in locations where they can reflect both natural and artificial light sources.
Mirrors can also be used in your basement by being positioned on furniture or other surfaces. For instance, you could hang a sizable mirror on the wall behind your couch to reflect light from your floor lamps or recessed lighting fixtures. A mirror on a cabinet or bookshelf can also reflect light and give the impression of more space.
Consider adding a mirror wall to your basement if it has a large, open space. Your basement will appear brighter and larger thanks to a mirrored wall's ability to reflect light and give the impression of more room.
Incorporating mirrors in your basement is an inexpensive and effective way to brighten up the space. By strategically placing mirrors throughout your basement, you can make the most of the natural and artificial light sources available, creating a bright and inviting space.
5. Utilize Natural Light:
You're in luck if your basement has windows because one of the best ways to make a room brighter is with the help of natural light. Don't worry, though, if your basement doesn't have any windows. There are still ways to illuminate your space with natural light.
Making the most of your basement's windows is a good place to start. So that as much light as possible can enter your space, keep them clean and clear. Whenever possible, choose sheer curtains or blinds for your windows so that light can pass through.
If your basement doesn't have any windows, consider installing a skylight or light tube. A skylight is a window installed on the roof of your home that allows natural light to filter into your space. A light tube, also known as a sun tube or solar tube, is a small tube that runs from your roof to your ceiling, allowing natural light to enter your space. Both options are great ways to bring natural light into your basement and make it feel brighter and more inviting.
In addition to making your space feel brighter, natural light has other benefits as well. It can improve your mood, boost your productivity, and even regulate your circadian rhythm. By utilizing natural light in your basement, you're not just brightening up your space – you're improving your overall well-being.
6. Choose Light-Colored Furniture
When trying to lighten up a dark basement, choosing the appropriate furniture is essential. Dark furniture can add to the room's gloomy, closed-off feeling. On the other hand, light-colored furniture can reflect light, giving the impression that the space is larger and brighter.
Choose white or light-colored furniture when choosing pieces for your basement. Light-colored couches, chairs, and tables can help the area feel more airy and inviting. To balance out the color scheme if you prefer darker furniture, try adding accent pillows or throws in light colors.
In addition to color, consider the material of your furniture. Choose pieces that are made of materials that reflect light, such as leather or high-gloss finishes. These materials can help bounce light around the room, making the space feel brighter and more open.
By selecting the right furniture, you can transform a dark and dreary basement into a bright and inviting space.
7. Add Plants
It's a great idea to add plants to your basement to add some life and make it feel lighter. Plants not only add color and texture to a space, but they also have the ability to purify the air, which can enhance air quality. Additionally, some plants can assist in controlling the humidity levels in a basement, which can be a common issue in this kind of area.
It's important to pick plants that can thrive in low light when choosing ones for your basement. Spider plants, pothos, and snake plants are excellent choices because they can withstand low light levels. These plants can add a nice touch of greenery to your basement and are also simple to maintain. Just be sure to choose the right size and type of plant for your space, as some varieties can grow quite large and require a lot of care.
8. Install Glass Doors
Any basement space can benefit greatly from adding glass doors, especially if the basement has a separate entrance. They can produce a brighter, friendlier environment by letting natural light seep in. Glass doors can also be used to divide up the basement's various rooms without obstructing light. If you have a home office in your basement, for instance, you can install glass doors to divide the area without obstructing any natural light. It's important to choose doors that are energy-efficient and insulated to help keep your basement warm during the colder months.
9. Use Reflective Surfaces
The simplest way to make your basement brighter is to use reflective surfaces. You can make the space appear brighter and more spacious by using materials with a shiny or reflective finish. Reflective surfaces like stainless steel appliances, glass tabletops, and shiny tiles can all help your basement feel lighter and remove darkness. Consider using stainless steel appliances or reflective backsplash tiles if your basement has a bar or kitchen area. A reflective tray or decorative vase can make a difference in how bright your space feels.
10. Paint Exposed Ceilings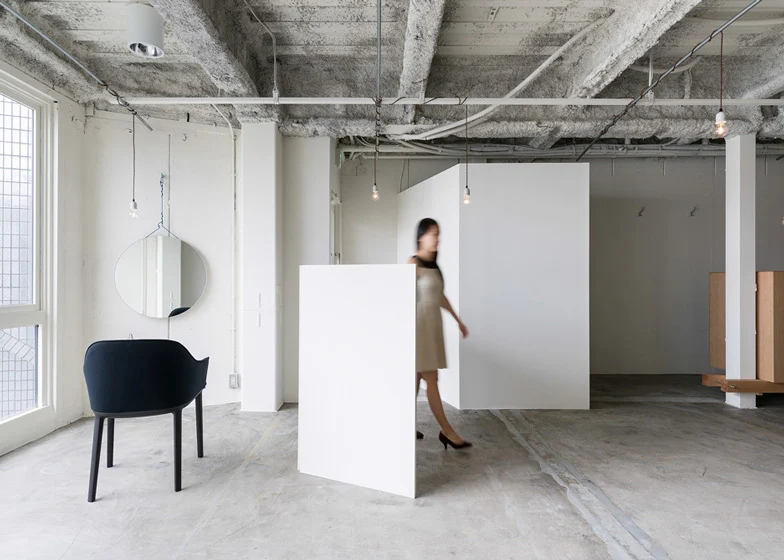 In basements, exposed ceilings can frequently be a significant source of gloom and dullness, making the area feel smaller and more claustrophobic. Consider painting the exposed ceilings white to brighten the basement. As a result, there will be more light and a sense of openness. White ceilings also give the room a fresh, contemporary look that makes it feel cozier and more welcoming. A professional painter or a do-it-yourselfer can paint the ceiling to get rid of dark basement. Use paint that is appropriate for the surface, and when working at heights, observe all safety precautions. You can make the basement a brighter and more enjoyable place to live by painting the exposed ceilings.
11. Consider a Basement Remodel
If you've tried all the above tips and your basement still feels dark and unwelcoming, it may be time to consider a basement remodel. A professional contractor can help you evaluate your space and suggest the best ways to brighten it up.
A basement remodel could involve adding new windows or skylights, rewiring the electrical system to accommodate additional lighting fixtures, or even knocking down walls to create a more open layout. By working with a professional, you can ensure that the remodel is done safely and up to code.
In addition to brightening up your basement, a remodel can also add value to your home. A finished basement can be used as an additional living space, a home theater, a workout room, or even a rental unit. This can make your home more attractive to potential buyers if you decide to sell in the future.
Overall, a basement remodel is a worthwhile investment if you're looking to brighten up your dark basement space and increase the value of your home. Just be sure to work with a reputable contractor who has experience with basement renovations.
FAQs Related to Brighten up Dark Basement
Can plants really help brighten up a basement?
Yes, plants can help make a basement feel brighter by adding color and life. They also help purify the air and can help regulate humidity levels.
What's the best type of lighting for a basement?
Recessed lighting or track lighting are great options for brightening up a basement. You can also use floor lamps, table lamps, and other decorative lighting fixtures to add extra light. Proper Lighting can help you to get rid of Dark Basement.
Will painting the exposed ceiling really make a difference?
Yes, painting the exposed ceiling white can help reflect light and create a brighter feel in your basement.
Is it expensive to remodel a basement?
The cost of a basement remodel can vary widely depending on the scope of the project. However, investing in a basement remodel can add value to your home and create a more functional space.
Can I install a skylight in a basement?
Yes, you can install a skylight in a basement to bring in natural light from above. However, it's important to work with a professional contractor to ensure that the installation is done correctly and safely.
Final Words for Dark Basement
In conclusion, brightening up a dark basement doesn't have to be a daunting task. With a little effort and creativity, you can transform your basement into a bright, inviting space that you and your family will love spending time in. Start by cleaning the space thoroughly and then focus on choosing light colors for walls and floors, adding more lighting, using mirrors, and incorporating plants.
Additionally, consider installing glass doors, using reflective surfaces, and painting exposed ceilings. If all else fails, a basement remodel with the help of a professional contractor may be the best solution. With these tips from Basement Savvy, you'll be well on your way to creating the bright, beautiful basement of your dreams.